The Meteora in central Greece is a formation of monolithic pillars and hills-like rounded boulders that are incredibly popular with cyclists. Whether you choose to explore the beautiful area alone or go with a guided tour, you'll find yourself in awe of the stunning scenery and awesome landscapes the area has to offer. You'll be tried and tested but there is nothing more satisfying than enjoying the cycling this part of the world has to offer.

Although the main attraction of the Meteora is the rock pinnacles and the immensely steep hills you are able to enjoy them just as much from the flats that surround the area. The road cycling is a fun and relaxing way to see the sights and you'll find yourself pleasantly surprised by how enjoyable and rejuvenating the ride can be. By finding your own path through this stunning location you'll find a new sense of self love and really enjoy the little things in life.
Although road cycling might be a glorious way to enjoy the area, Meteora is also known for its extensive and adrenaline filled mountain biking that draws in cyclists from all over the world. Whether you're beginner or an expert, our tours will get you familiar with all the unique surrounding. The tours typically last around 2.5 hours and cover over 30km for the more experienced riders. Don't let this number put you off, you won't even notice how far you've gone because you'll be too busy taking in the sights (and there are many).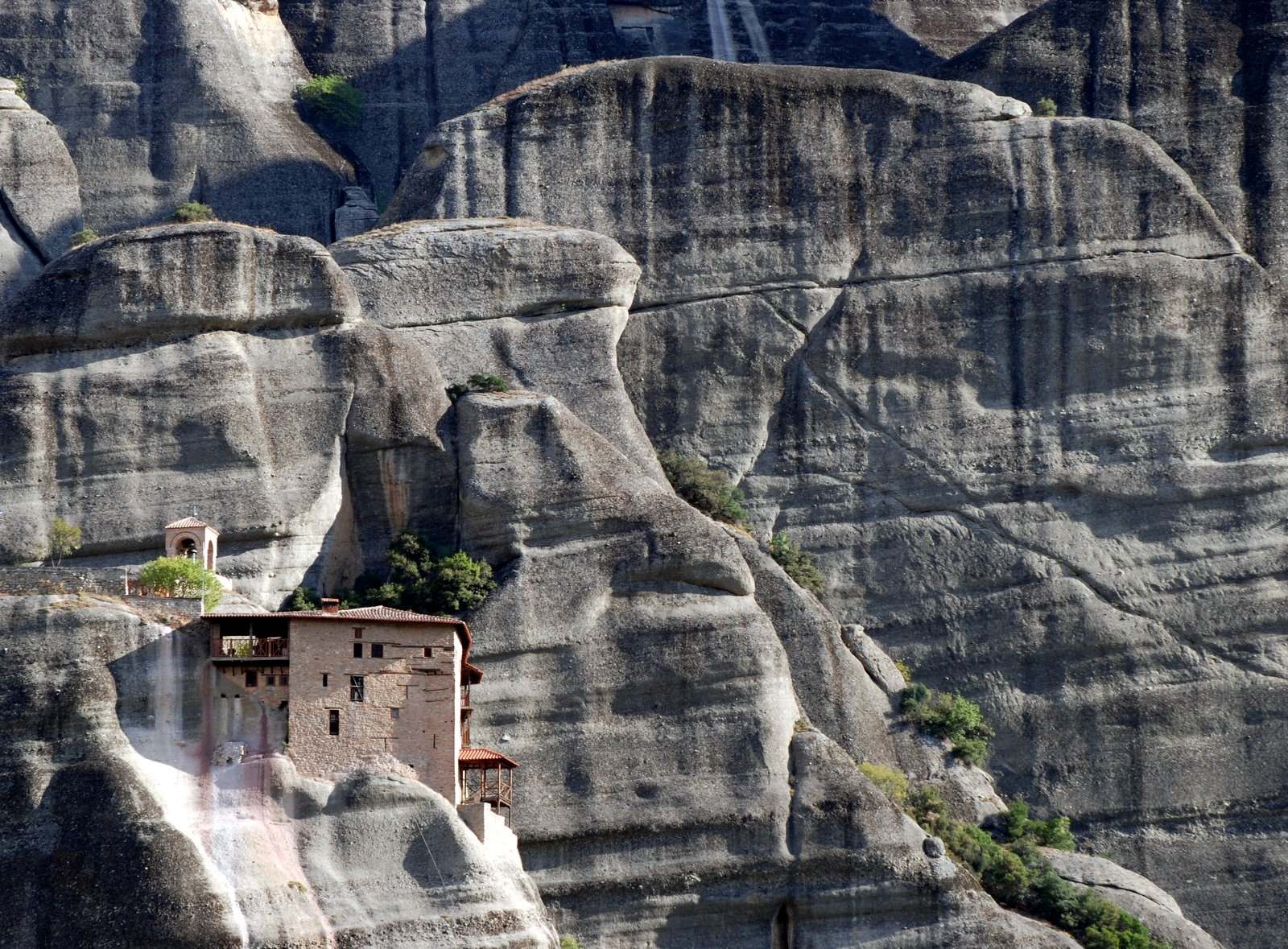 Most of our Meteora MTB tours will try to take you to the monastery of Ypapanti which is considered one of the hidden gems of the Meteora, and it's easy to see why. A monastery is constructed inside a rock and is definitely worth taking a tour for as it would pass you by from the ground, without a doubt. The path up to this monastery might not be the hardest climb you'll ever encounter but you'll be breath taken by the views, if not the cycling itself. From this monastery you will also be able to set eyes on the statue built for Papathymios Vlahavas, which is a monument acting as a reminder of the Greek war and it's long battle for independence.
So whether you're more rough and ready or after a leisurely break, you'll find the cycling in Meteora has plenty to offer on both ends of the spectrum. This part of the world might not be the most well known but once you visit you'll be raving about it to everyone you meet. It is truly an experience that you will be glad you found and you may even find yourself returning again (and again, and again) in order to find that inner peace that comes with enjoying such a serene location on the most relaxing mode of transport possible.