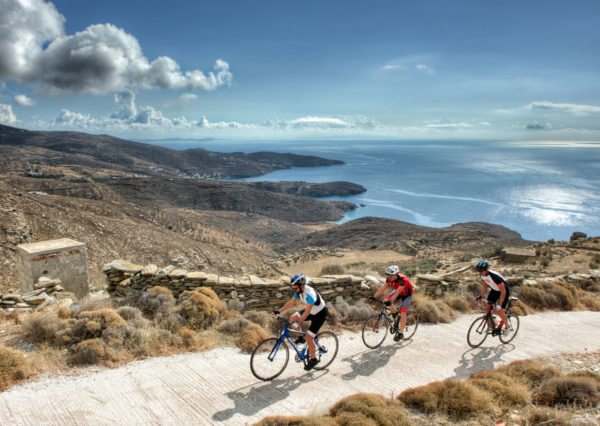 Three majestic Cyclades islands feature in our premium package: Andros, Tinos, and Mykonos. Discover their magnificent terrain and relish the breathtaking landscapes.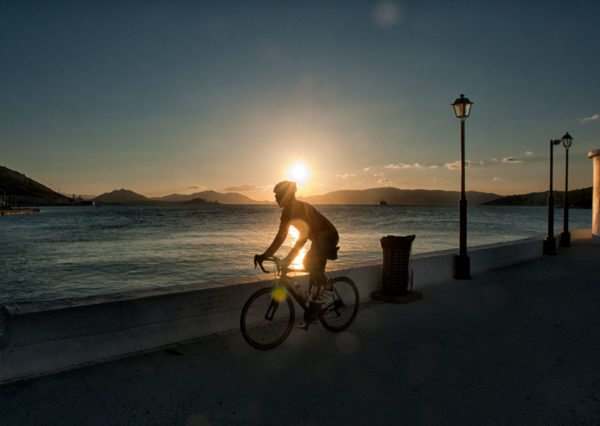 An undoubtedly exciting and refreshing cycling break, just one hour from the city of Athens. Ride with us, we have so many things to share with you here.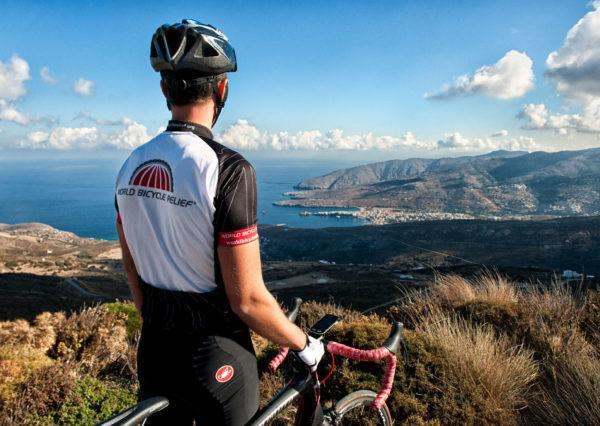 Andros, the 2nd largest island of Cyclades will fascinate every cyclist with its rugged terrain, its running waters and the unique panoramic views of the Aegean.