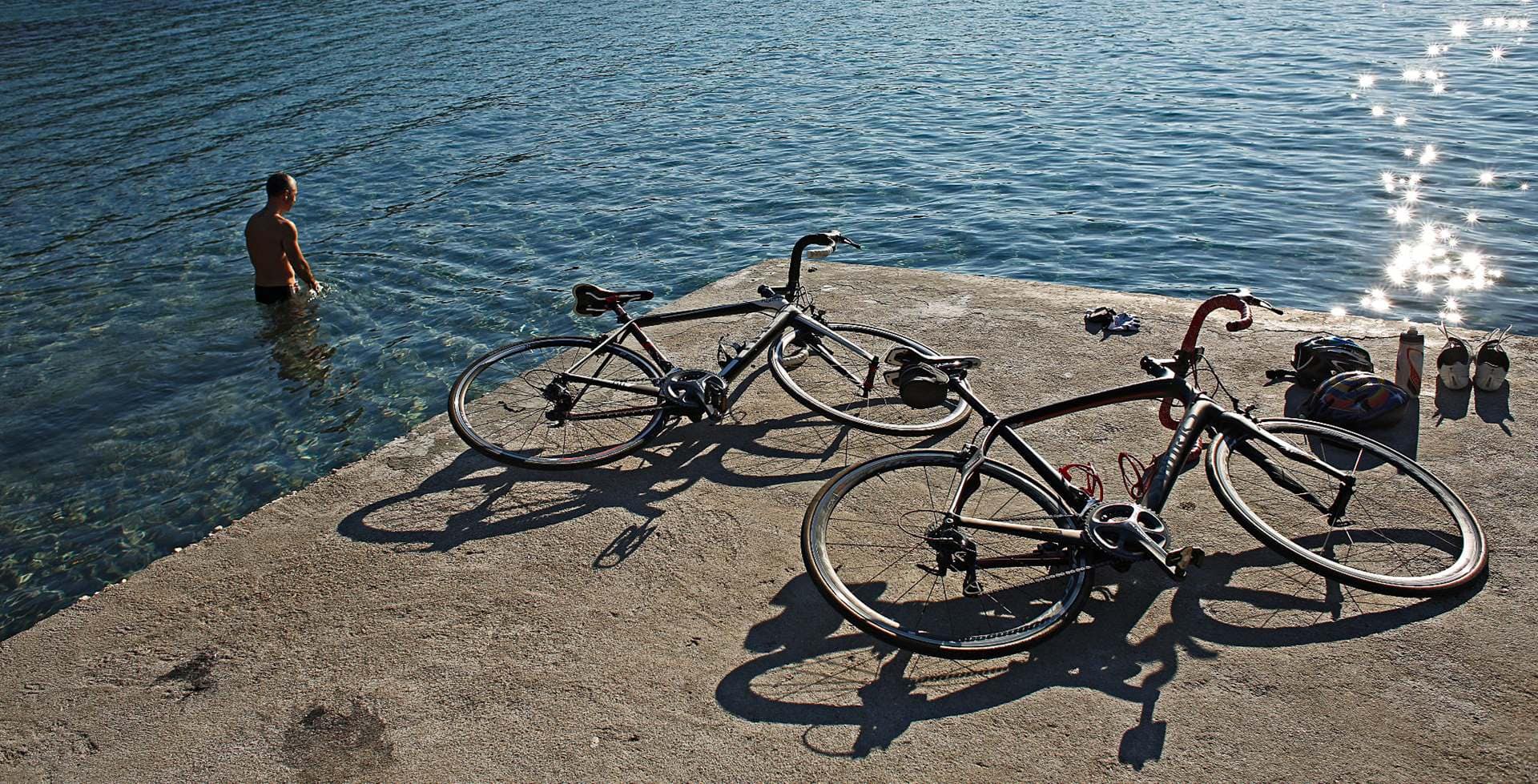 swimming on 18th of December 2016 while riding in Aegina
Greece is the ideal country for any activity throughout the year, as it constantly gives you the possibility to enjoy the sea even at winter season when the sun brightly shines upon us, urges us, to indulge to any impulse and to just embrace each moment. Thus, you may find yourselves swimming in Aegean's blue waters, in the middle of November, climbing mountain tops or even making a snowman.
Greeks owe their energy and good mood to the Mediterranean climate, which is relatively warm with mild winters and dry summers. The winter is milder in the Aegean and Ionian Islands compared to Northern and Eastern mainland Greece.
During the warm and dry period, the weather is usually stable, the sky is clear, the sun is bright and there is generally no rainfall. Summers in Greece are usually hot and in July and August temperatures often reach 30 to 35°C, but sometimes even 40°C and more. There is a strong northern wind called the "Meltemi", which usually sweeps through the east coast of Greece during July and August, and this offers a welcome relief to the heat.
Share this post:
Twitter
Facebook
Reddit
LinkedIn
Google Plus
Email
Print