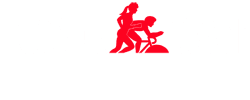 PowerMan Greece Bike Rental
Options & Prices
We have simplified the process so that you and your group can easily arrange for your bike hire with only a few clicks
Delivery: 22nd or 23rd of March during the registration
Collection: 24th of March – Right after the race
Ridley Fenix C 105 / Ultegra – 120€ race days  – 200€ for a week
Specialized Tarmac Ultegra / Udi2 – 200€ race days – 350€ for a week
Need more days? Let us know
Hire your PowerMan Greece Bike
Fill in your email below
What is Included
Delivery & Collection at the Loutraki Area
During the registration on 23rd of March, our mechanics we will on the site for you to collect your bike and ensure you are properly fitted on the bike. You may take the bike for a ride and experience the terrain around the area of Loutraki. You can either leave the bike to us, so that we can have it ready for the race, or carry it to your accommodation facility.
Mechanical Support
Our Mechanics are going to be there making sure that the bike is going to be in perfect condition, enabling you to enjoy a nice race. They will work with you on fine tuning and adjusting the bike the way you want that to be.
Extras
Extent your Bike Hire
Cycling Gear (pedals, helmets)
Aero Bars
Pedal Power Meter (Favero Assioma Duo)
please mention any of the above on your booking form
For the race's details about Powerman Greece and registration visit the official website www.powerman.org.gr
About PowerMan
Powerman is a duathlon race where athletes run, bike and run. The most popular distance the athletes cover is 10km of running, 60km of cycling and then 10km of running. The nature and the shorter, relatively to other races, distance challenge the athletes to their limits since "pacing" is constantly facing sprinding, creating an intense competitive and powerful race. The PowerMan races take place over 30 years, making that the most recognized duathlon series in the world. Those duathlon events are held in 19 countries, with the national championships and the World Championship to take place in Zofingen,Switzerland in September each year.
Some of the worlds best athletes from the running, cycling and triathlon world come to compete in Powerman events around the world to test themselves, to become stronger and to compete against the duathlon worlds best.